Dry matter and nitrogen accumulation in spring barley
Akumulacija suve materije i azota kod jarog ječma
Authors
Pržulj, Novo
Momčilović, Vojislava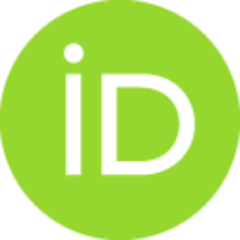 Article (Published version)

Abstract
A four-year field study was carried out to determine dry matter and nitrogen accumulation until anthesis and at the grain filling period, as well as. dry matter translocation and utilization in grain filling of barley. Twenty two-rowed spring bailey (Hordeum vulgare ssp. distichum L.) cultivars originated from different countries (Yugoslavia, Germany, Australia, the Czech Republic, the Netherlands, France, and USA) were tested in the vicinity of Novi Sad (45° 20'N, 15° 51'E, 86 m above sea level) during the period 1995-1998. Dry matter and nitrogen accumulation depended on the cultivar and year. In a year with favourable weather conditions, 58% of dry matter was accumulated during pre-anthesis, while in a year with less favourable weather this percentage amounted to 48%. A total of 91%, i.e. 65% of nitrogen was accumulated until anthesis in the favourable, i.e. unfavourable year, respectively. Dry matter translocation efficiency depended on a cultivar and ranged from 3 to 16.4%, while
...
the contribution of pre-anthesis assimilates to grain varied from 4 to 24.2%. Cultivars that had been developed for the growing conditions of the area where the experimental site was located, i.e. adapted ones, did not use pre-anthesis dry matter for grain filling. High positive correlations were found between biomass at anthesis and biological yield, dry matter translocation efficiency, contribution of translocated dry matter to grain yield, and total plant nitrogen at maturity. Heritability for the investigated characters was rather high, over 0.60.
Asimilati neophodni za rast zrna ječma mogu biti sintetizovani tokom perioda nalivanja zrna ili tokom vegetativnog perioda i kasnije translocirani u fazi nalivanja zrna. U četvorogodišnjim istraživanjima proučavana je akumulacija suve materije (SM) i sadržaj azota (N) i translokacija asimilata i njihovo učešće u formiranju prinosa zrna kod 20 sorti jarog dvoredog ječma. Utvrđeno je da akumulacija SM i sadržaj N zavise od proučavane sorte i godine ispitivanja. U povoljnim ekološkim uslovima za rast biljke 58% SM se sintetiše u periodu do cvetanja, a u nepovoljnim 48%. U povoljnim godinama biljke do cvetanja usvoje od 65 do 91% N. Efikasnost translokacije asimilata, odnosno, smanjenje mase SM, zavisno od sorte i godine, kreće se od 3 do 16,4%. Akumulirana masa SM do cvetanja učestvuje u masi zrna od 4 do 24,2%. Biomasa u cvetanju je u pozitivnoj korelaciji sa nadzemnom masom u zrenju, translokacijom asimilata, učešćem translociranih asimilata u nalivanju zrna i ukupnim sadržajem N u fazi
...
zrenja. Količina akumuliranog N do cvetanja je u pozitivnoj korelaciji sa sumom aktivnih temperatura do cvetanja, masom SM do cvetanja i translokacijom asimilata. Heritabilnost ispitivanih osobina je iznad 0,60.
Keywords:
akumulacija / azot / heritabilnost / jari ječam (Hordeum vulgare ssp. distichum L.) / suva materija / translokacija
Source:
Journal of Scientific Agricultural Research, 2001, 62, 1-2, 57-73
Publisher:
Savez poljoprivrednih inženjera i tehničara, Beograd