Level of pollination in sunflower hybrids in 1999
Stepen oplodile kod hibrida suncokreta u 1999. godini
Authors
Jocić, Siniša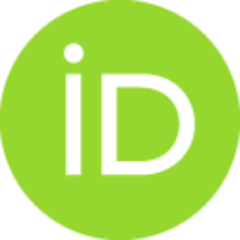 Article (Published version)

Abstract
A network of small plot trials was established to determine the pollination percentage in sunflower depending on the hybrid and location. Studied in the trials were indicators of pollination (total number of flowers, number of filled and empty seeds, and pollination percentage) and yield per plant in nine sunflower hybrids in six locations. The study's objective was to determine and analyze the indicators of pollination in sunflower hybrids in the year 1999, which was characterized by extremely unfavorable weather conditions during the growing season. The average percentages of empty and filled seeds for all the hybrids and locations were 34.01 and 65.99%, respectively. In the case of indicators of pollination, analysis of variance components showed that the influence of uncontrolled environmental factors and hybrid *environment interactions was the largest and that of genetics factors the smallest. Based on the study's results, it was concluded that in 1999 reduced pollination signifi
...
cantly reduced yields of all the hybrids in large-scale production in Vojvodina, the country's main sunflower-growing region.
Radi ispitivanja procenta oplodnje u zavisnosti od hibrida i lokaliteta postavljena je mreža mikroogleda. Ispitivani su pokazatelji oplodnje suncokreta (ukupan broj cvetova, broj punih i praznih semenki i procenat oplodnje) i prinos po biljci kod devet hibrida suncokreta na šest lokaliteta. Cilj ovog istraživanja je bio da se utvrde i analiziraju pokazatelji oplodnje hibrida suncokreta u 1999 godini koja se karakteriše izrazito nepovoljnim vremenskim uslovima u toku vegetacionog perioda. U prošeku za sve ispitivane hibride i lokalitete procenat praznih semenki je bio 34.01%, a punih semenki 65.99%. Analiza komponenti varijanse nam je ukazala da je kod pokazatelja oplodnje hibrida suncokreta najveći bio uticaj nekontrolisanih faktora spoljne sredine i interakcije hibrida sa faktorima spoljne sredine, a najmanje genetskim činiocima. Na osnovu dobijenih rezultata može se konstatovati da je smanjena oplodnja u 1999 godini značajno uticala na smanjenje prinosa kod svih hibrida u masovnoj pr
...
oizvodnji u Vojvodini, kao glavnom regionu gajenja suncokreta u našoj zemlji.
Keywords:
sunflower / hybrid / location / indicator of pollination / suncokret / hibrid / lokalitet / pokazatelji oplodnje
Source:
Zbornik radova Instituta za ratarstvo i povrtarstvo, 2000, 33, 81-90
Publisher:
Institut za ratarstvo i povrtarstvo, Novi Sad
Collections
Institution/Community
FiVeR