Determination of tropane alkaloids in corn puffs by the LC-MS/MS
Određivanje tropanskih alkaloida u kukuruznom flipsu primenom LC-MS/MS
Authors
Stojanović, Tijana
Vuković, Gorica
Petrović, Aleksandra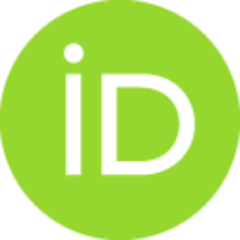 Konstantinović, Bojan
Puvača, Nikola
Marinković, Dušan
Gvozdenac, Sonja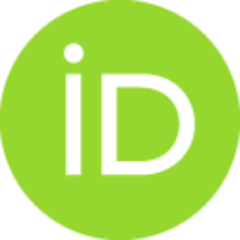 Bursić, Vojislava
Article (Published version)

Abstract
The interest in tropane alkaloids (TA) as food contaminants is increasing. A sensitive and selective LC-MS/MS method was applied for the analysis of corn puff samples from the Serbian market. Only atropine was quantified in 22% of the samples. In case of scopolamine, although not quantified, it was detected in 22% of the samples. Whether the acute reference dose (ARfD) could be exceeded was checked on a case-by-case basis for the individual products under assessment. Due to their low body weight and relatively high snack consumption, preschool children were at the highest risk of TA exposure. Assuming that the average consumption is 50 g of corn puffs per day, the sample with the highest concentration of TAs (2.05 µg/kg, 1.58 μg/kg of atropine) could contribute with 32.0% to the ARfD, of which 24.7% owing to atropine. If the same amount of corn puffs is consumed by older age classes, corresponding exposure contributions to the ARfD would progressively decline, down to 8.4% for adult po
...
pulation. The study revealed no health risk from TAs exposure through the consumption of the corn puffs in Serbian population.
Interesovanje za tropanske alkaloide kao kontaminante hrane je u porastu. Za analizu kukuruznog flipsa sa tržišta Srbije primenjena je osetljiva i selektivna LC-MS/MS metoda. Atropin je kvantifikovan u 22% uzoraka. U slučaju skopolamina, koji nije kvantifikovan, detektovano je u 22% uzoraka. Da li može doći do prekoračenja akutne referentne doze provereno je za svaki pojedinačni proizvod koji je uvršten u procenu. Mala telesna masa i relativno velike konzumirane količine snek-proizvoda ističu predškolsku decu kao grupu u najvećem riziku od izloženosti tropanskim alkaloidima. Pod pretpostavkom o konzumiranju 50 grama kukuruznog flipsa dnevno, uzorak s naj­ većom koncentracijom tropanskih alkaloida (2,05 µg/kg, 1,58 mg/kg atropina) može doprineti sa 32,0% od akutne referentne doze, od čega 24,7% odgovara atropinu. Ukoliko istu količinu kukuruznog flipsa konzumiraju starije uzrasne grupe, doprinos sledstvene izloženosti tropanskim alkaloidima bi progresivno opadao do 8,4% za odraslu popul
...
aciju. Studija nije ukazala na zdravstveni rizik usled izloženosti tropanskim alkaloidima putem konzumiranja kukuru­ znog flipsa za populaciju u Srbiji.
Keywords:
analiza hrane / atropin / kukuruz / procena rizika / skopolamin / atropine / corn / food analysis / risk assessment / scopolamine
Source:
Zbornik Matice srpske za prirodne nauke, 2021, 141, 69-80
Collections
Institution/Community
FiVeR