Changes in the lipid peroxidation intensity in auxin treated cherry rootstocks softwood cuttings
Promene intenziteta lipidne peroksidacije u reznicama podloga za višnju i trešnju tretiranim auksinima
Authors
Malenčić, Đorđe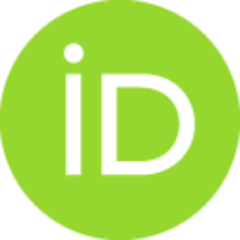 Prvulović, Dejan
Popović, Milan
Ognjanov, Vladislav
Ljubojević, Mirjana
Barać, Goran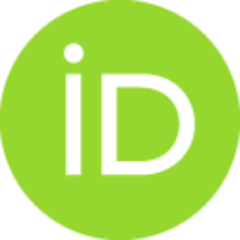 Borković, Boško
Kevrešan, Slavko
Kiprovski, Biljana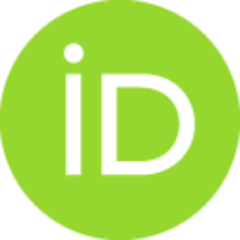 Article (Published version)

Abstract
In order to investigate the effect of phytohormones exogenous auxins on the level of the mechanical injury induced oxidative stress, intensity of lipid peroxidation (LP) was measured in rootstocks of cherry softwood cuttings. Basal part of the cuttings and leaves of five rootstocks (Mahaleb 1 and 2, Gisela 5, European ground cherry (EGC) and "Oblačinska" sour cherry) were sampled 0, 2, 4 and 6 days after cutting. Cuttings were treated with 0.5% solutions of three auxins: α-naphthylacetic acid (NAA), indolebutyric acid (IBA) and combination of these two (INCIT K). Results obtained for the LP intensity varied depending on the rootstock, plant organ and auxin applied. The best LP-lowering effect of auxins occurred in all genotypes when treated with NAA. In the leaves, the LP peaked on the 2nd day, while the best LP-lowering effect was recorded in European ground cherry rootstocks on the 4th day, independently of auxin applied. The highest MDA production in leaves was recorded in Mahaleb 2
...
and European ground cherry rootstocks treated with IBA (60-90% higher than control) two days after the cuttings were made. It has been established that in the most of the rootstocks examined auxins showed lowering effect on LP which points to their positive effect, not only on rooting of softwood cuttings, but on their antioxidant protection system, as well.
U radu je ispitan nivo oksidativnog stresa izazvanog mehaničkom povredom biljke prilikom proizvodnje reznica, u bazalnom delu i listovima pet podloga za višnju i trešnju (Magriva 1 i 2, Gizela 5, Stepska (EGC) i "Oblačinska" višnja). Istovremeno, reznice su tretirane 0.5% rastvorima tri auksina (α-naftilsirćetna kiselina, NAA, indol- buterna kiselina, IBA i kombinacija ovih hormona, INCIT K), u periodu od 60 min, kako bi se utvrdio efekat auksina na antioksidantni status reznica višnje. Uzorci su uzimani nakon 0, 2, 4 i 6 dana. Kontrolu su činile reznice držane u vodi bez hormona. Intenzitet lipidne peroksidacije (LP) je meren kao produkcija malondialdehida (MDA), spektrofotometrijski na 532 nm, i izražen je u nmol MDA g-1 sveže mase. Dobijeni rezultati su varirali u zavisnosti od podloge, organa biljke i primenjenih auksina. Utvrđeno je da je intenzitet LP u bazalnom delu bio najveći prvog dana, na- kon ozleđivanja, a da su svi ispitivani auksini snižavali produkciju MDA u narednim d
...
anima. Najbolji efekat pokazala je Magriva 1 tretirana sa NAA. U listovima, LP je bila najveća 2. dana, a najbolji efekat na smanjenje pokazali su primenjeni auksini u Stepskoj višnji (4. dana). Najveća produkcija MDA u listovima zabeležena je u Magrivoj 2 i Stepskoj višnji tretiranih sa IBA, 2. dana nakon odsecanja reznica (60-90% više od kontrole). Utvrđeno je da u većini podloga pod dejstvom ispitivanih hormona dolazi do smanjenja intenziteta LP što ukazuje na pozitivan efekat primenjenih auksina, ne samo na ožiljavanje reznica nego i na njihov antioksidantni sistem.
Keywords:
sour cherry / softwood cuttings / oxidative stress / auxins / lipid peroxidation / višnja / reznice / oksidativni stres / auksini / lipidna peroksidacija
Source:
Contemporary Agriculture, 2012, 61, 3-4, 221-229
Publisher:
Novi Sad : University of Novi Sad, Faculty of Agriculture
Funding / projects: