Gene banks for wild and cultivated sunflower genetic resources
Authors
Terzić, Sreten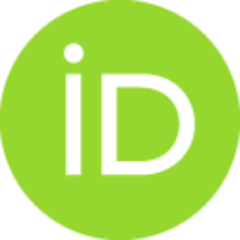 Boniface, Marie-Claude
Marek, Laura F.
Alvarez, Daniel
Baumann, Karin
Gavrilova, Vera
Joita-Pacureanu, Maria
Mulpuri, Sujatha
Valkova, Daniela
Velasco, Leonardo
Hulke, Brent
Jocić, Siniša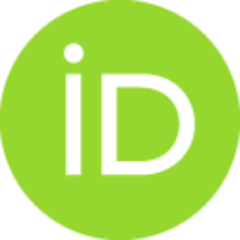 Langlade, Nicolas
Munos, Stephane
Rieseberg, Loren
Seiler, Gerald J.
Vear, Felicity
Article (Published version)

Abstract
Modern breeding of sunflower (Helianthus annuus L.), which started 100 years ago, increased the number and the diversity of cultivated forms. In addition, for more than 50 years, wild sunflower and other Helianthus species have been collected in North America where they all originated. Collections of both cultivated and wild forms are maintained in gene banks in many countries where sunflower is an important crop, with some specificity according to the availability of germplasm and to local research and breeding programmes. Cultivated material includes land races, open pollinated varieties, synthetics and inbred lines. The majority of wild accessions are ecotypes of wild Helianthus annuus, but also 52 other species of Helianthus and a few related genera. The activities of three gene banks, in USA, France and Serbia, are described in detail, supplemented by data from seven other countries. Past and future uses of the genetic resources for environmental adaptation and breeding are discus
...
sed in relation to genomic and improved phenotypic knowledge of the cultivated and wild accessions available in the gene banks.
L'amélioration moderne du tournesol (Helianthus annuus L.) a débuté il y a un siècle, diversifiant et augmentant le nombre des formes cultivées du tournesol. De plus, des collectes de tournesols sauvages et d'espèces du genre Helianthus ont lieu depuis 50 ans en Amérique du Nord d'où ils sont tous originaires. Ainsi, des collections de tournesols cultivés et sauvages sont conservées par des centres de ressources génétiques dans de nombreux pays où le tournesol est une culture importante. Chacun d'eux présente des spécificités par rapport aux ressources génétiques maintenues, en fonction des programmes de recherche ou de sélection variétale locales. Le matériel génétique cultivé comprend des écotypes, des populations et des lignées tandis que les accessions sauvages correspondent eux écotypes d'Helianthus annuus sauvages et des 52 autres espèces apparentées du genre Helianthus. Les activités de trois centres de ressources génétiques des États-Unis, de la France et de la Serbie sont décr
...
ites en détail, complétées par des données provenant des centres de sept autres pays. L'historique de l'utilisation des ressources génétiques et les perspectives futures pour l'adaptation des variétés à l'environnement sont discutés ainsi que leur caractérisation au niveau génomique et phénotypique.
Keywords:
inbred lines / open pollinated varieties / wild / annual / perennial / sunflower / genetic resources / gene banks / cultivated / Helianthus annuus L. / breeding / accessions / tournesol / lignées / écotypes / populations à pollinisation libre / variétés
Source:
OCL Oilseeds and fats, Crops and Lipids, 2020, 27, 9, 1-14
Collections
Institution/Community
FiVeR