Sadržaj teških metala u zemljištu pod vinogradima Šumadijskog rejona
Heavy metal content in vineyard soils of Šumadija region
Authors
Ninkov, Jordana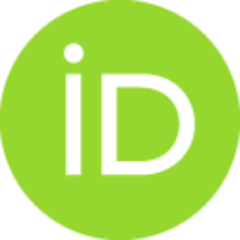 Vasin, Jovica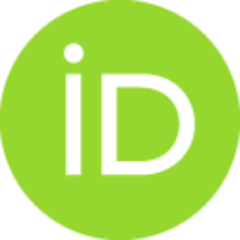 Milić, Stanko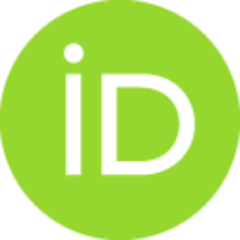 Marinković, Jelena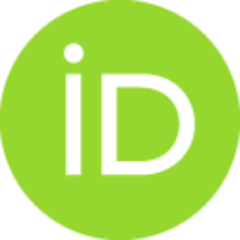 Jakšić, Darko
Banjac, Dušana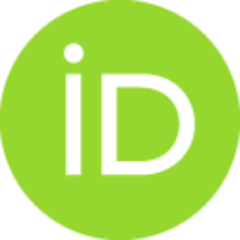 Živanov, Milorad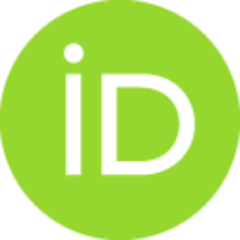 Conference object (Published version)

Abstract
U cilju karakterizacija zemljišta za dobijanje oznake geografskog porekla vina, urađena su detaljna pedološka i agrohemijska istraživanja u Šumadijskom vinogradarskom rejonu. Ukupno je prikupljeno 158 uzoraka zemljišta koji reprezentuju 44 ha, na 10 lokaliteta, sa dve dubine (0-30 i 30-60 cm). Za svaki lokalitet uzet je po jedan uzorak kontrole na dve dubine. Sve ispitivane parcele vinograda su georeferencirane kao relane površine. U prikupljenjim uzorcima urađen je ukupni (razaranje sa HNO3 + H2O2) i pristupačni (EDTA) sadržaj: Cu, Mn, Zn, As, Cd, Cr, Ni i Pb. Ukupni sadržaj Hg urađen je direktnom metodom iz čvrstog uzorka. Nijedan uzorak ne prelazi MDK za sadržaj: Zn, As, Cd, Pb i Hg. Pristupačan sadržaj Zn je relativno nizak i kreće se u opsegu 0,5-5,8 mg/kg. Jedna četvrtina analiziranih površina pod vinogradima u ekspolataciji je opterećena povišenim sadržajem bakra iznad kritične koncentraciji od 60 mg/kg, ali je površina sa sadržajem Cu preko MDK veoma mala. Ne postoje površine n
...
a nivou fitotoksičnog sadržaja bakra (50 mg/kg za pristupačan sadržaj). Značajan deo uzoraka prelazi propisanu vrednost MDK za sadržaj nikla i hroma, koji su geohemijskog porekla. Blizu 30% površina ima sadržaj nikla preko MDK. Pristupačan sadržaja nikla je nizak. U istraživanju 10% analiziranih površina prelazi MDK prema sadržaju hroma. Maksimalna vrednost istraživanja iznosi 108,7 mg/kg, što je vrednost bliska MDK. U svim analiziranim uzorcima, sadržaj pristupačnog hroma je ispod granice detekcije od 0,5 mg/kg. Ispitivana zemljišta su visokokvalitetna i pogodna za proizvodnju zdravstveno ispravnog grožđa, pa samim tim i vina.
Detailed pedological and agrochemical analyses were conducted for the purpose of soil characterisation in the wine region of Šumadija, in order to obtain the designation of origin of wine (geographical indication). In total, 158 soil samples were collected from two depths (0-30 and 30-60 cm) at 10 localities, throughout the area of 44 ha. At each locality, one sample was taken from two depths and used as control. All of the tested vineyard plots were georeferenced, and the data represent real-world surfaces. The collected samples were tested for total content (destruction with HNO3/H2O2), and accessible content (EDTA) of Cu, Mn, Zn, As, Cd, Cr, Ni, and Pb. Content of Hg was obtained by the direct solid sample method. MAC levels prescribed for Zn, As, Cd, Pb, and Hg were not exceeded in any of the tested samples. Accessible content of Zn was relatively low, ranging between 0.5-5.8 mg/kg. Copper content was increased in one quarter of the area of exploited vineyards, exceeding the critic
...
al concentration of 60 mg/kg. The area with Cu concentrations exceeding the prescribed MAC levels was very small, and none of the surfaces exhibited phytotoxic levels of copper (50 mg/kg for accessible content). The prescribed MAC level for nickel and chromium which have geochemical origin was exceeded in a significant number of samples. Content of nickel exceeded the prescribed MAC level on nearly 30% of the tested locations. Accessible content of nickel was low. Content of chromium exceeded the prescribed MAC level in 10% of the tested locations. Maximum value obtained in the research was 108.7 mg/kg, close to the prescribed MAC level. Accessible chromium content was below the level of detection (0.5 mg/kg) in all of the analysed samples. The tested soils exhibit high quality and suitability for the production of health-certified grapes and wine.
Keywords:
zemljište / vinogradi / teški metali / heavy metals / soil / vineyards
Source:
Zbornik radova naučno-stručnog skupa Održivo korišćenje zemljišta, Rimski šančevi, 10.09.2015., 2015, 47-54
Publisher:
Novi Sad : Institut za ratarstvo i povrtarstvo
Funding / projects:
Karakterizacija zemljišta vinograda za oznaku geografskog porekla vina - pilot projekat Šumadijski vinogradarski rejon, finansiran od strane Ministarstva poljoprivrede i zaštite životne sredine, Uprave za poljoprivredno zemljište
Note:
Ovaj skup je organizovan povodom Međunarodne godine zemljišta 2015. Organizatori skupa su Institut za ratarstvo i povrtarstvo u saradnji sa Srpskim društvom za proučavanje zemljišta. Skup je realizovan u partnerstvu sa Programom Ujedinjenih nacija za životnu sredinu UN UNEP, uz sufinansiranje Sekretarijata za nauku i tehnološki razvoj Autonomne pokrajine Vojvodine.
Collections
Institution/Community
FiVeR